Dear Welsh people,
We like you. We like you a lot. The fact that you are not English, the common Celtic ancestry, that funny language of yours, the joyful game of rugby you produced during that world cup, the enthusiasm yet seriousness displayed by your youthful squad, all that makes us love you a lot. You were probably the team we enjoyed most during this competition. We loved your merciless victory over Fiji. We were 100% behind you in your close loss to the Boks.
Most of all, We would have applauded your victory, should you have won. We feel sad that your very lovely team lost to our crappy bunch. I say this in all sincerity, we sympathize.
But let's face it: France did not rob the victory from you guys. I know you are young but be a bit more manly about this and stop whining.
Be adults, stop blaming the ref
First of all, a ref is a ref. Don't blame it on him. His dad was French, and so what? He is a pro, and I don't think he ever was soft on us. This is not the 20th century. This is not the "amateur" era of the sports we knew anymore. We remember how Mr Beavan, a fellow countryman of yours, probably stole a world cup final from us for a gold watch. We got over it (with the notable exception of Mr Berbizier who still has puke refluxes when he talks about it).
Mr Rolland did indeed send your little "Sam the rugby hero" off with a red card. We do all agree this is too bad. It is too bad because it was a very important game, and it kind of ruined the show. It is too bad because spear tackles do rarely deserve such severity. But it is the law, and the IRB have been quite annoying about it since the beginning of the world cup.
Get your team some brains
It is that law that sent Estebanez off for a not-so-dangerous tackle and banned him for the forthcoming final (that was a hint). It is that law that sent Paul Williams off for a not-so-serious punch (that was another hint). We understand the emotion, but come on! Look at what Warburton did ! Clerc went up and down like he was a tackling bag! With a punch in the face on the way down! If that did not deserve a red card, I don't see what does. Warburton is skilled, and it would have been as easy for him to just lift him and push him a few yards back. What was he thinking? It was him who was silly enough to pull that type of tackle in a world cup where the IRB made it quite clear it was going to be unsparing. Your hero Warburton should get his part of blame.
Get your team a pair of feet
And if you still want to blame Mr Rolland, have a look at the penalty that led to Halfpenny's kick. Do you think that action deserved to be the turn of the game ? How real was that foul ?
Talking about kicks, how come the talented kickers you have are not able to score? Hook, Jones, Halfpenny, that is one inefficient lot! And not even one drop-goal attempt! You fell one point away from making history, the kicker missed 10 points and you blame it on the French?
Get your team some guts
Your team was great. Sensational. A joy to watch. They honored the game of rugby. They wanted to be world champions? Well they'd better have learned how to WIN games. You were 14? So what? We have Rougerie playing centre. You did not lose the world cup against us. You lost it against the Boks. If you knew how to win a tight game, you'd have won against them. You'd have won against us, you'd have won against anyone.
And to the crowd of rugby commentators, stop calling the French team a disgrace, stop living in the dreamland of rugby academics. This is the real deal. No one gets that far up by chance. For sure, we play the ugliest rugby in the world. We are inconsistent, clumsy and horrible to watch. But this is not ice skating. And unless they establish a judging panel to give artistic notes by Sunday, this is enough to win a world cup.
Sincerely yours,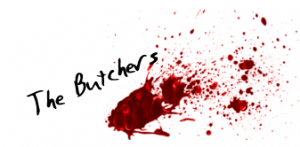 PS: See you all in Cardiff. Or Ceardyddmruddyddygogoch as you spell it.